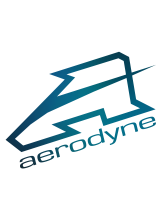 Aerodyne are one of the leading manufacturers of parachute equipment, based in USA and South Africa. Whether you are a dropzone or school looking for student, rental or tandem equipment or you are skydiver simply looking for a one stop shop for canopies or a complete rig, then we offer something suitable for you.

Canopy prices are indicative only, and constantly change due to exchange rate fluctuations, please Contact Us for a custom quote.
Please click on the links below for more information about the canopies made by Aerodyne.
Showing 1 to 8 of 8 (1 Pages)