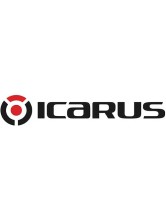 Icarus World is based in Spain. They are the European manufacturer of some awesome skydiving canopies such as the Safire 2 and Crossfire 2, and more recently the SFire, Xfire, Omni, Neos and the TX2 Tandem canopy.
For demo canopies, please contact us.
Canopy prices (inc VAT) are indicative only, and constantly change due to exchange rate fluctuations, please Contact Us for a custom quote.
For more information on Icarus Canopies, please click on the links below.
Showing 1 to 8 of 8 (1 Pages)